Embraer and GrandView Aviation sign contract.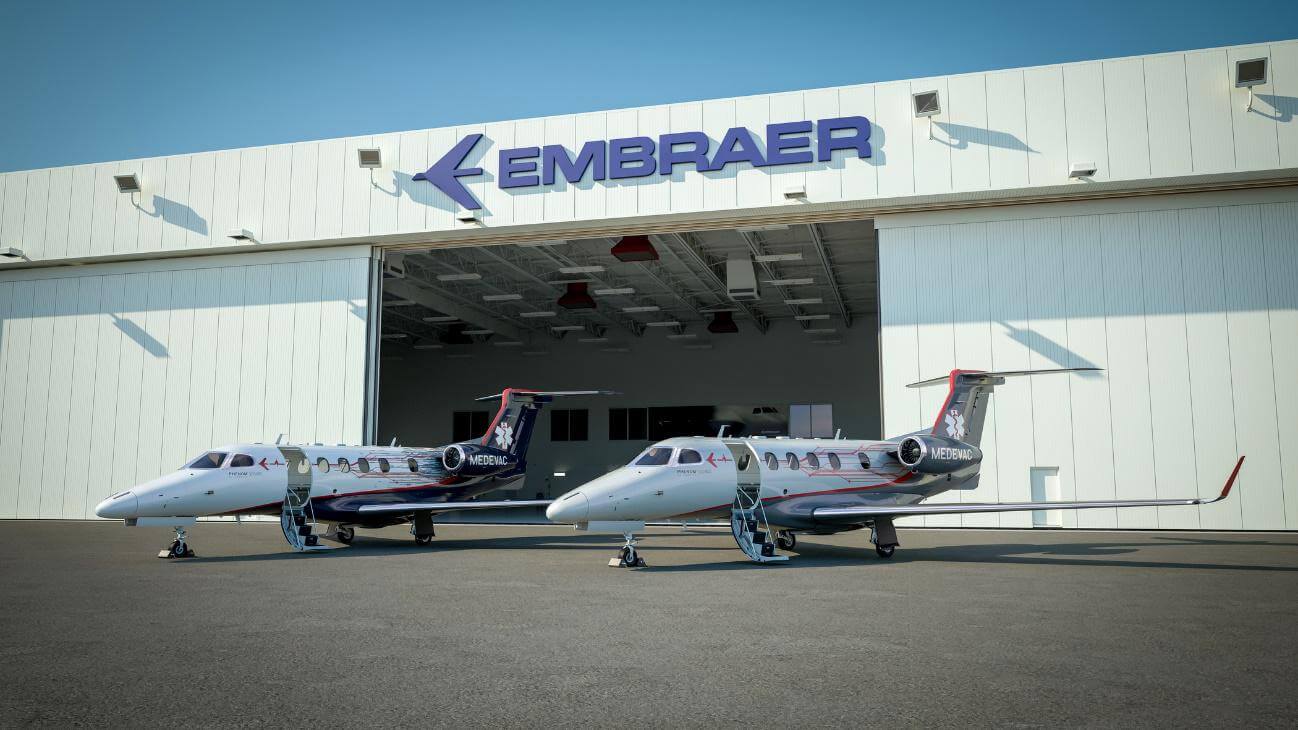 By: Maycol Vargas Source: Embraer
Amsterdam, June 12, 2021 – Embraer and GrandView Aviation, a company that has offices at Martin State Airport and Austin-Bergstom International Airport, signed a contract for the conversion of the Phenom 300MED STC (Supplementary Type Certificate) aircraft.
The announcement came from Embraer itself on June 10th. The conversion will be carried out at Embraer's Service Center in Fort Lauderdale, Florida, United States and the responsible for the operation will be the company GrandView Aviation.
Jassie Naor, COO of GrandView Aviation, said: "Originally, we selected the Phenom 300 as our national fleet platform because of its flexibility and high reliability of use. The Phenom 300MED can be converted from a passenger cabin to an aeromedical transport cabin in a matter of hours, allowing for maximum operational efficiency. We have already operated several missions and the Phenom 300MED further enhances our ability to meet a wide variety of customer needs."
Marsha Woelber, Global Director of Executive Aviation and After-Sales Customer Support at Embraer Services & Support, said:
"We are happy to sign this agreement with GrandView, the launch customer of the Phenom 300MED. We are confident that this will be the first of many conversions around the world. This agreement is an example of Embraer's ability to add value to our portfolio of market-leading products."
Phenom 300MED
The Phenom 300MED is derived from the Phenom 300 jet family, the most successful light jet in the world, and is available through an STC developed and certified by Embraer and umlaut, using equipment from Aerólito. This version is an exclusive aeromedical transport solution (MEDEVAC). The modification, which is also available for new aircraft, is installed exclusively by Embraer's service and support network, which is highly qualified, ensuring reliability and experience directly from the manufacturer. The aircraft was designed to provide the ideal air transport for civil and government applications and can be easily and quickly configured to meet the most diverse needs of both healthcare providers and patients.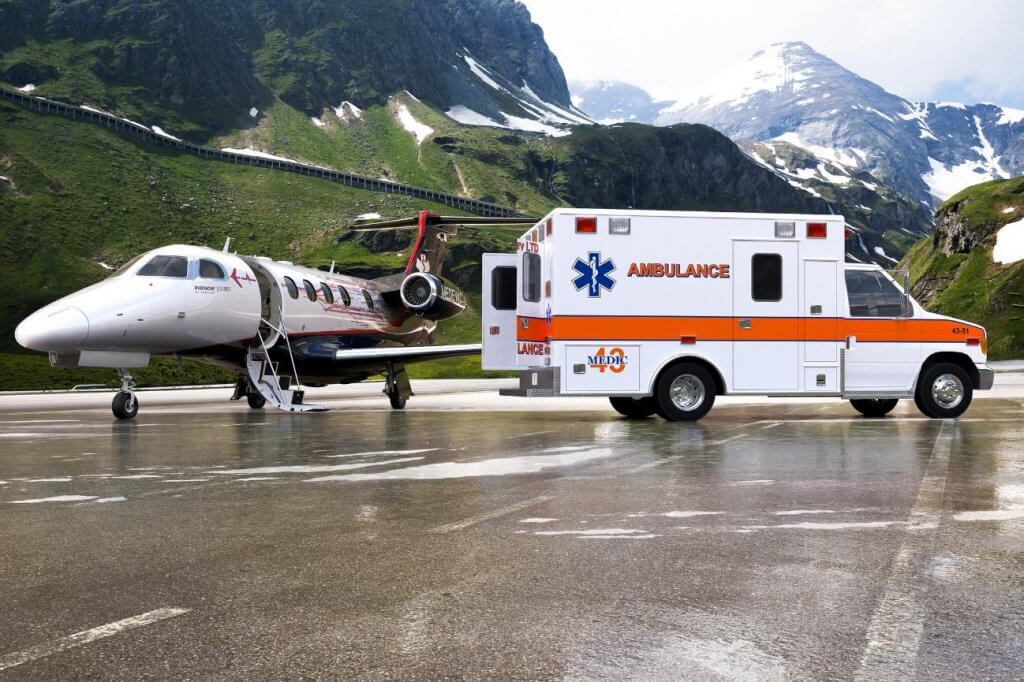 The Phenom 300MED is based on the fastest, longest-range light jet in production, benefiting from a class-leading performance platform, low operating costs, high mission flexibility and state-of-the-art avionics. With a cabin altitude of 6,600 feet, passengers and crew enjoy more oxygen in the cabin. This feature equates to a healthier flying experience, which is essential for medical staff and patient care.
We should also mention the integration of medical equipment from Aerolite, a company that is a global leader in the design, engineering, production and installation of aeromedical transport interiors.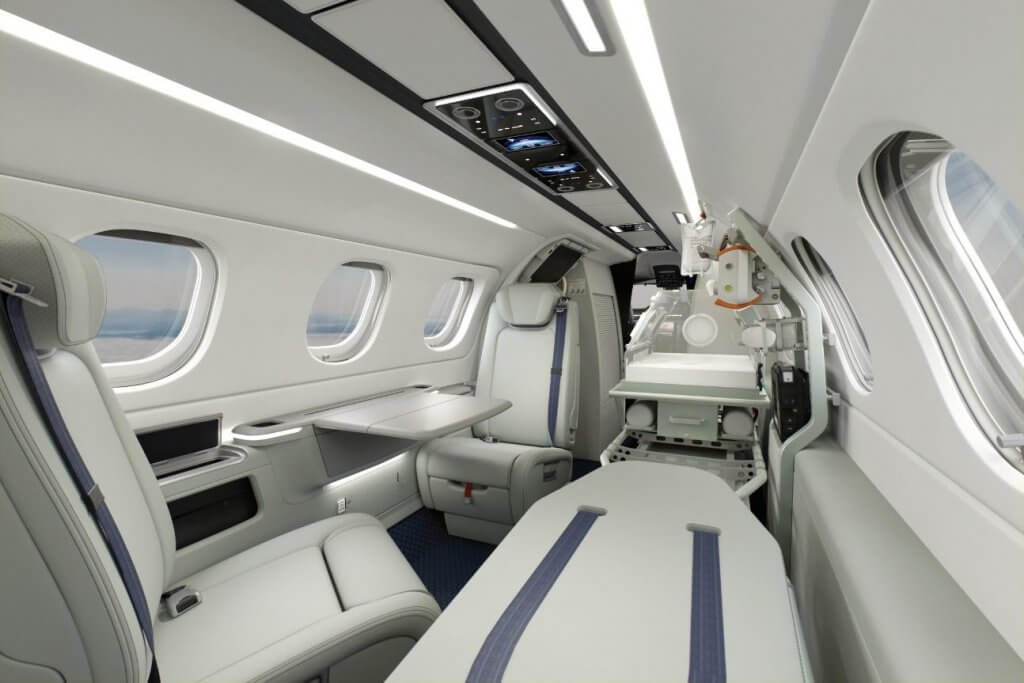 Phenom 300 Family
Embraer recently announced the delivery of its 600th Phenom 300 series aircraft. The aircraft entered the market in December 2009 and, since then, has accumulated more than 1.2 million flight hours. The planes are in operation over 35 countries around the world. According to the VREF publication's prediction on aircraft residual value, a Phenom 300 series maintains the highest residual value in the industry.
Embraer's Phenom 300E
The Phenom 300E is the fastest, longest-range single-pilot jet, with a maximum cruising speed of 464 knots (859 km/h) and range of 2010 nautical miles (3,724 km), supporting five occupants in NBAA IFR conditions. With best-in-class climbing performance, the Phenom 300E has lower operating and maintenance costs, compared to its competitors. The aircraft flies at an altitude of 45,000 feet (13,716 meters), it is powered by two Pratt & Whitney Canada PW535E1 engines, with 3,478 pounds of thrust each.
Learn more about the Phenom 300E:
GrandView Aviation
GrandView Aviation is a company that operates a fleet of private Phenom 300 jets and helicopters that support VIP and medical transportation in the United States from its bases in Baltimore, Chicago, Atlanta, Austin, Phoenix, Boston, Denver and soon Los Angeles. The aircraft operator is FAA Part 135 certified and has an elite Wyvern Wingman safety rating.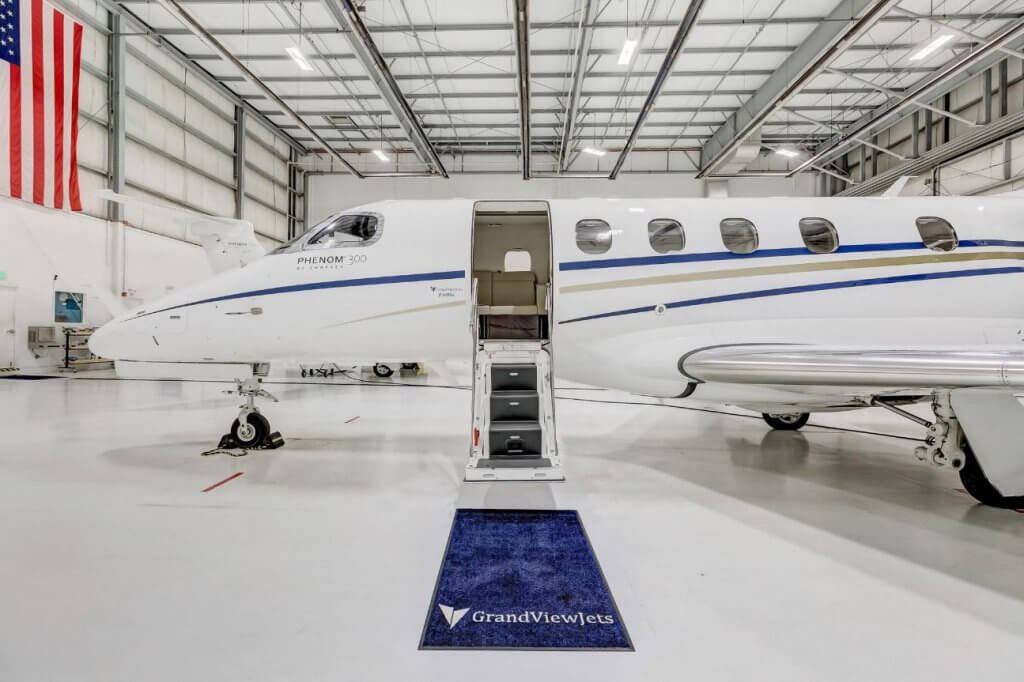 Embraer Services & Support
Embraer's Services and Support network offers global coverage and has more than 70 owned and authorized service centers, in addition to the 24/7 Contact Center at Embraer's headquarters in Brazil. The organization employs 4,000 employees, supporting more than 1,700 customers and 5,600 defense, commercial, agricultural and executive aircraft, as well as agnostic services provided by OGMA in Portugal. Spare parts inventories, valued at more than $1 billion, are strategically positioned in 24 distribution centers over the five continents.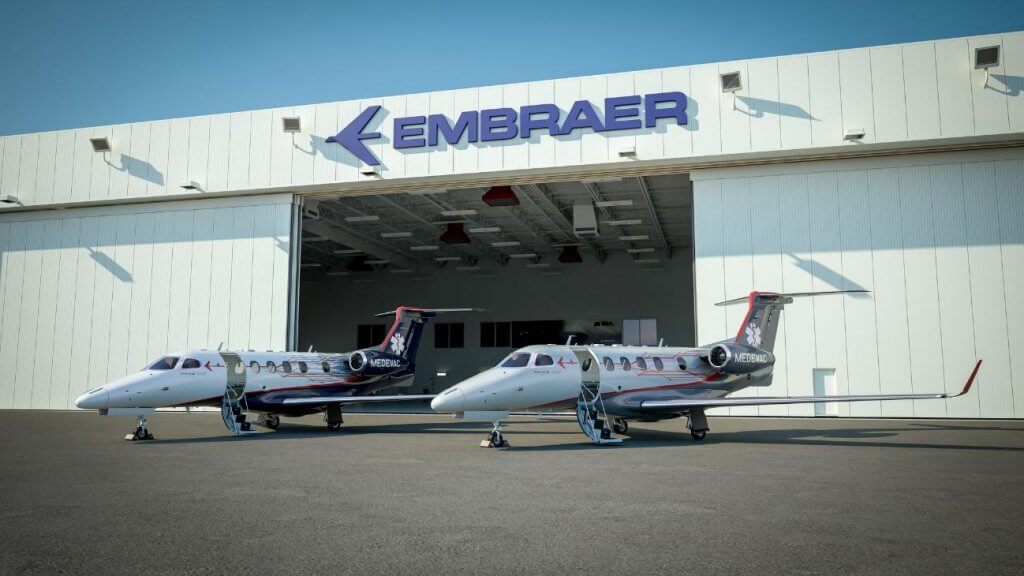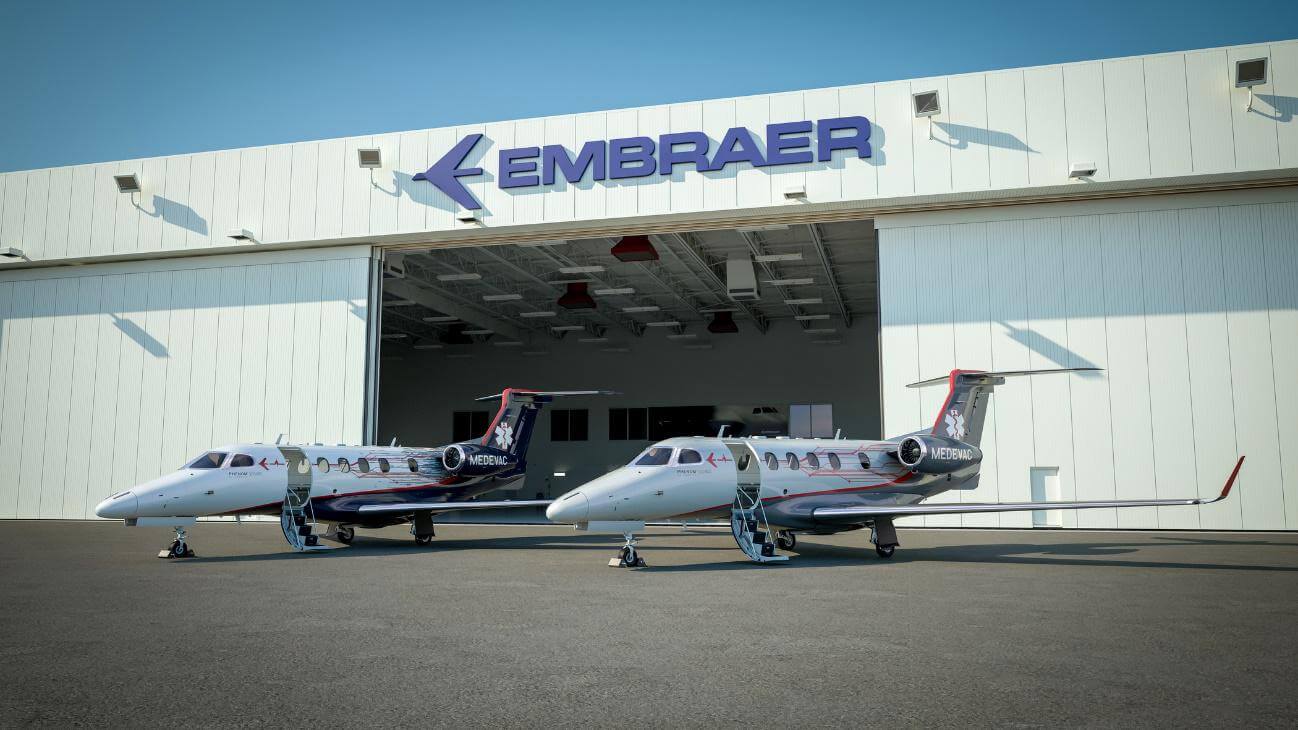 Maycol M. Vargas is an Aeronautical Engineer with a doctorate degree in Space Engineering and Technology and eyesonbrasil correspondent.