Russia v Ukraine: "Tomorrow it could be us," says Chilean president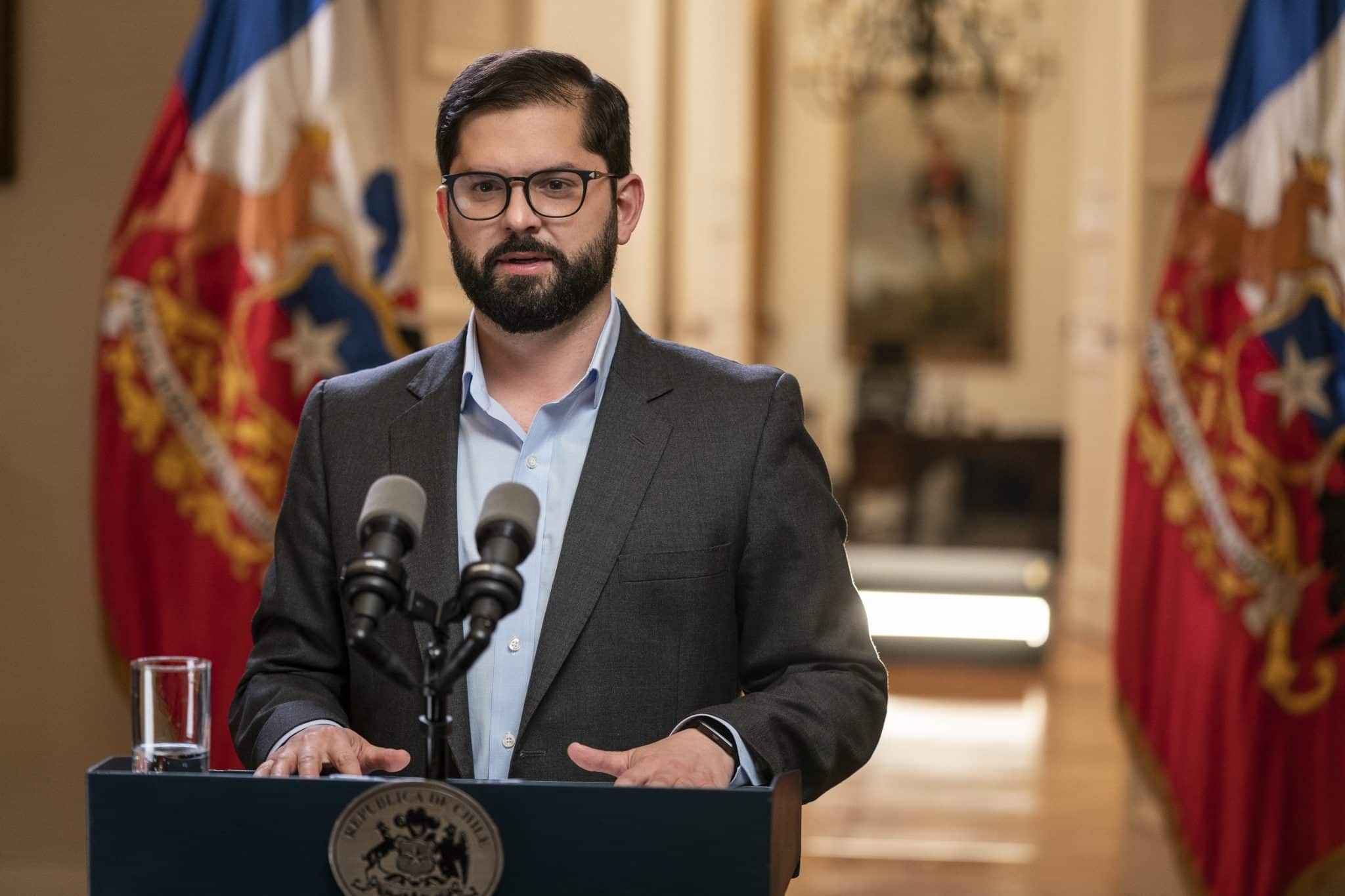 International law "has clearly been violated not by the two parties, but by one party that is an invader, which is Russia," Boric said
Chilean President Gabriel Boric Font Tuesday urged his fellow Latin American leaders in Brussels during the EU-Celac summit to recognize Russia's aggression against Ukraine and warned that "tomorrow it could be us."
Boric also regretted that the summit's joint declaration was stalled due to the refusal of "some" (namely Venezuela, Cuba, and Nicaragua) to recognize that the war was "against" Ukraine and not "in" Ukraine.
"Today it is Ukraine, but tomorrow it could be any of us", warned Boric, who urged his peers to avoid doubts due to "complacency" that they may have at one time or another with any leader because "it doesn't matter if the president of a country is liked or disliked."
The Chilean head of state also stressed that "the important thing is respect for international law," which "has clearly been violated not by the two parties, but by one party that is an invader, which is Russia."
"It is important that we say it clearly to be able to move forward in the agreement," he added.
Boric also insisted that in order to deepen the relationship between the two blocs it was "necessary for Europe to see and understand Latin America and the Caribbean as equals, on an equal footing." He also maintained that it was essential to agree on at least two things: "the unrestricted respect for Human Rights as a civilizing advance independent of the color of the government in power" and "the unrestricted respect for International Law."
During its participation in the summit, Chile also signed an agreement with the EU on lithium and copper, two essential raw materials for the energy transition, of which Chile is the second largest producer in the world. Lithium is key to the objective of several countries to move away from fossil fuels in the face of the climate crisis, with the use of electric cars, whose batteries are manufactured with this metal.
The protocol was signed by the European Commissioner for the Internal Market, Thierry Breton, and Chilean Foreign Minister Alberto van Klaveren in the presence of Boric and European Commission President Ursula von der Leyen.
The deal seeks to develop a competitive and sustainable industry for the processing of raw materials and local added value in the mining sector, in addition to creating quality employment and sustainable and inclusive economic growth, to the mutual benefit of both parties in terms of cooperation in research and innovation along the raw materials value chain and the minimization of the environmental and climate footprint.
With this accord, the EU will obtain critical strategic raw materials for the ecological transition to diversify its sources to escape from dependence on China, while Chile receives European investment to boost its economy.
In April, Boric announced a national lithium strategy focused on giving a more prominent role to the State but with the possibility of establishing public-private alliances.