Historic Railway Trip to Wineyards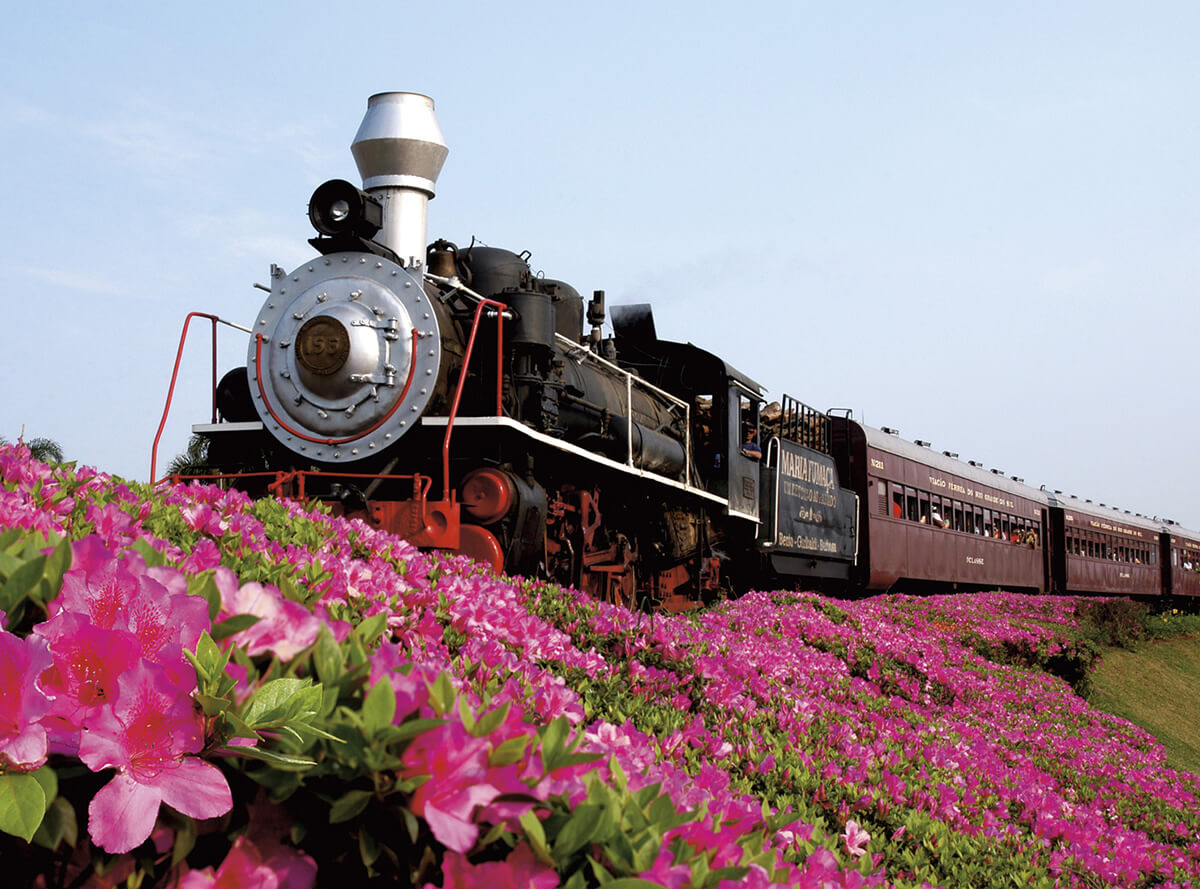 Bento Gonçalves, Garibaldi, Carlos Barbosa and Nova Petrópolis cities built with hard work and fertile land where immigrants gave birth to the wines symbol of sustenance and prosperity.
In the course of the tour we will take a trip to the past with the play the Italian Epic.
On board the Maria Smoke packed with typical, tarantella, Italian songs, accompanied by wine, champagne and juices, becoming the main attraction of this script.
Be another passenger of this story.