North-South railroad worth three times more than expected in public notice, study finds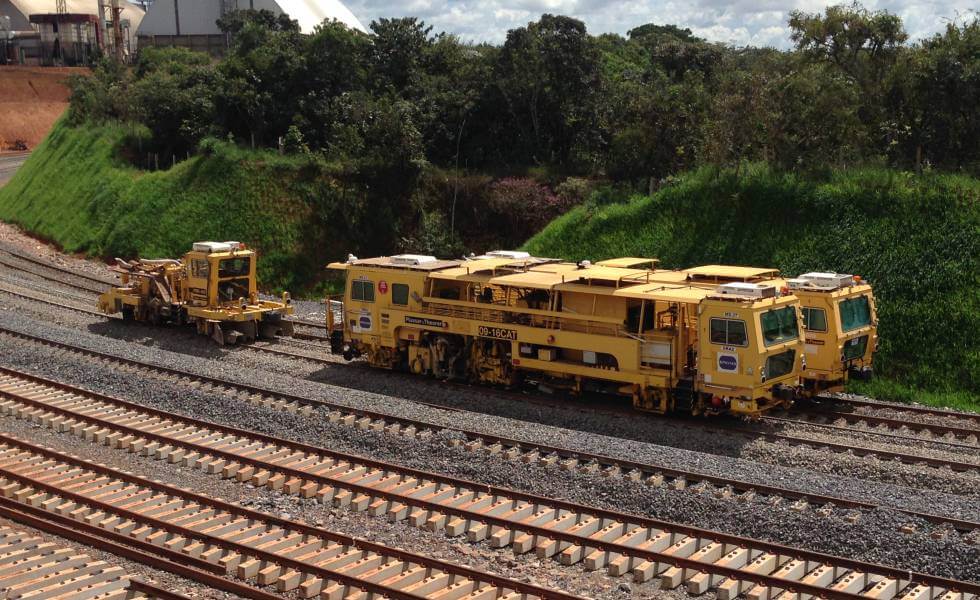 Railway line considered the backbone of the logistics development of the country should be auctioned on Thursday with a price lower than suggested by state-owned Valec. There are two interested companies.
The minimum bid for the North-South railway concession, which will be auctioned on Thursday at the São Paulo Stock Exchange, should be almost three times higher than what is foreseen in the public notice. To obtain the contract for the operation of the central section of the railway, considered the backbone of the country's logistics development, it is necessary to bid at least 1.3 billion reais. However, the study that supported the definition of this price defined by the federal government predicted that this section of the railway should have a minimum grant of 3.8 billion reais. This survey, called the economic appraisal study, is public. It was prepared in 2008 by VALEC, the state-owned company responsible for the planning and execution of the Brazilian rail system. If the values were updated, the bid would be 6.5 billion reais.
The Federal Public Prosecution Service, the Public Prosecution Service before the Federal Court of Accounts and the National Confederation of Agriculture and Livestock – an entity that represents the ruralists – claim that there are a number of vices in this event, but none of the warnings have removed the Jair Bolsonaro Government ( PSL) to go ahead with the plan. Planalto ignored the request to postpone the auction, signed an agreement with the MPF and saw Minister Augusto Nardes, advisor to the Federal Court of Accounts, upholding all the arguments of the Ministry of Infrastructure, and ensuring the realization of the dispute.
The main suspicion is that the auction would favor mining company Vale or a company linked to it. Chief among them is VLI Multimodal S.A., one of the two companies that bid on the auction. It is a company owned by Vale, Mitsui, Brookfield of the FGTS Investment Fund. The other hypothesis was that the other beneficiary would be Rumo Logística, the second company that submitted an initial bid. This is linked to the Cosan group. A third company, MRS, which has Vale's stake, did not submit bids.