Why Rio de Janeiro is attracting digital nomads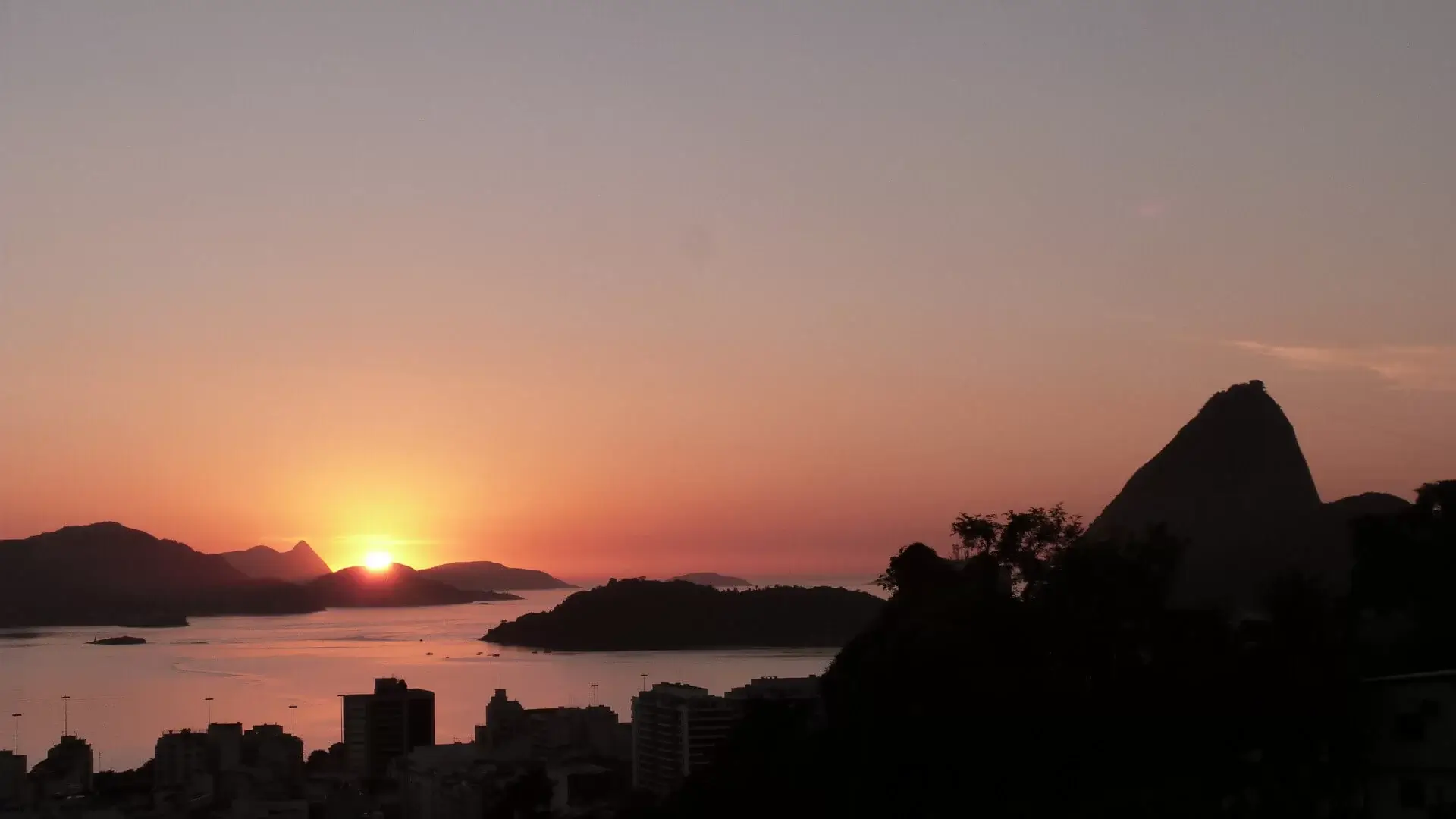 The digital nomad visa program wants to attract visitors with money to RioRio for Now, Rio Forever
eyesonbrasil
Amsterdam, August 14th 2023–The possibility of walking on the boardwalk before starting the work day or watching the sunset at Arpoador after a stressful meeting has attracted a new type of visitor to Rio de Janeiro: the digital nomads.
It is a small group of workers privileged for working remotely with contracts that do not determine the city where they should live – that's why they travel the world, spending periods in each city.
Rio has been trying to attract digital nomads – who are few, but have high income – since January 2021, when the city launched Rio Digital Nomads, a project to make the capital of Rio de Janeiro more attractive to this public.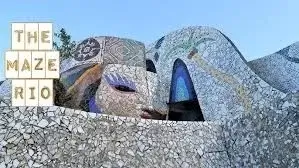 In addition to expanding 5G internet coverage throughout the city, the project created a promotion with the hotel chain to offer better prices and a website for foreigners to ask questions and find tips.
And the increase in coffee shops also offers new workplaces and a digital environment for the areas near the beaches. Modern cafes offer fast internet connection, several snack options and a variety of types of coffee.
An initiative of the Ministry of Justice in partnership with the Ministry of Foreign Affairs to offer easier visas to this public was also launched in 2021, for stays of up to one year, extendable by one more, for foreigners who prove that they do remote work.
Foreigners who have taken advantage of these opportunities also mention the Rio de Janeiro customs of playing sports, enjoying nature and socializing after work as attractions – something that promotes a balance between personal and professional life and that makes Rio more attractive than other Brazilian cities.
"Unlike São Paulo, Brasilia and Belo Horizonte, Rio offers the amenities of the big city and beautiful beaches, hiking and other outdoor attractions," says American digital nomad Janeesa Hollingshead, who has lived in Rio for a year.
Communities buzzing
The program for digital nomads facilitated the process of obtaining a visa for foreigners that prove that they do remote work and that they earn at least US$ 1.5 thousand (about R$ 7.6 thousand) per month or have saved at least US$ 18 thousand.
The data from the Ministry of Foreign Affairs do not discriminate by type of visa granted, but the site Nomadlist, specialized in this market, points out that there are about 8,000 digital nomads living in Rio in August 2023.
Online communities on social networks and WhatsApp groups of digital nomads are also very active, says Hollingshead.
There is always a face-to-face event being marked by these groups – from samba circles and walks to language exchange and formation of professional networks.
The groups are valuable to foreigners in search of information about visas, taxes and other aspects of local daily life.
The international community also has the support of local residents, always friendly and receptive, says Dutchman Alan Bracht, owner of a Coffee cafeteria in Copacabana.
"We foreigners are treated well here – local residents want to help. This makes you feel good in the place where you live," he says.
Traditional bakeries, with their coffee and quick snacks, are still in full swing. But remote workers also find several coffee shops scattered throughout the south of Rio. They offer air conditioning and high-speed internet.
In addition to Dutch Coffee, other examples are Café Cultura and Mini Joe, in Copacabana.
"It's easy to find free wi-fi points, where you can use the laptop," says a multilingual consultant whose parents are from Canada and the Ukraine. She has been working remotely in Rio for a month and a half.
Most of Rio's virtual offices are in downtown buildings – crowded and hectic during business hours during the week, but almost deserted on the weekend and at night.
Hobbs explains that virtual offices in downtown Rio often attract professionals who need quiet places to make calls, while coffee shops serve digital nomads in search of a more relaxed community.
"We receive digital nomads every day at Dutch Coffee because they feel comfortable working here," he says.
According to him, "many foreigners come to Rio alone. They may have friends, but they are in search of the community that exists around here."
Living in Rio, for a foreigner
Rio is one of the most expensive cities in Brazil. But it is still competitive for these foreigners, compared to the European and North American metropolises – even more considering the exchange rates.
"Your money has a lot of value in Brazil, especially if it is in euros or dollars," says a European YouTuber and content creator from Luxembourg who has been working remotely in Brazil for two months.
For him, "Rio is a little more expensive than São Paulo, but, compared to the prices of Europe and North America, it is simply very do-able and economical".
With this, the high-end neighborhoods of the south zone, such as Leblon, Ipanema and Copacabana, are very accessible to foreigners.
"I would never be able to live on the beach in other countries, as I do here," he says. "And Ipanema is one of the best beaches in the world."
Other neighborhoods, such as Flamengo, Botafogo and Catete, are cheaper options that are still close to the beaches and walking places. They also offer vibrant nightlife.
For Hollingshead, Botafogo is the best neighborhood to live in.
"It is super easy to walk, it has many bars and restaurants, it is possible to walk to two different malls (both with good places to work) and it is much less touristy and crowded than Copacabana," she explains.
"You also get much more space for better prices."
Balance between the staff and the professional
The outdoor lifestyle is very important for the city, says a Brazilian tour guide in Rio.
The beaches, the walks in the forest and the numerous kiosks are within everyone's reach – at least those who have enough money to live in the south zone. For digital nomads, it is easy to find fun after closing the laptop at the end of the work day.
There are many outdoor activities that are free or low cost, such as the outdoor gyms on Ipanema beach, free yoga and spinning classes on the beach and high-intensity exercise sessions in the Mude app, where everyone can sign up.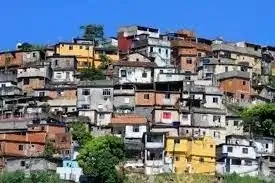 Walking lovers can enjoy the kilometers of trail that cross the Atlantic Forest that surrounds the city. The forest pleases all tastes, with its caves, refreshing waterfalls and breathtaking panoramic views.
"That's why the tracks [of Rio] are unique," says a new friend. " Rio has trails for all ages, with all levels of difficulty and distances."
For the people most interested in immersing in cultural activities after the work day, there is a huge offer of live music, street markets and gastronomic events on the weekend.
"The culture in Rio has many layers. They are very deep and colorful," says another new Carioca.
For him, the carioca's way of life is contagious and it takes willpower to continue working. "It's hard to finish a job in Rio because there's just a lot going on."
What about violence?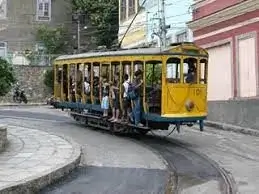 When it comes to moving to Rio, crime rates can scare some digital nomads.
Most violent crimes occur in the favelas and in the vicinity of tourist attractions. You have to be vigilant to avoid robberies. Preventing high-value devices from being in sight and riding a taxi, especially at night, are good measures to reduce this risk.
The lack of security is one of the disadvantages of working in Rio. But says one person and he adds: "personally, I had zero problems".
Language can be another barrier for digital nomads from abroad. Not all people speak English in Rio, but local residents usually help foreigners who try to learn Portuguese.
"Everyone is very patient and receptive to me while I learn Portuguese, which has been a challenge," says a new friend of Rio . "I really appreciate that."
Read full article at BBC
eyesonbrasil