The first E195-E2 of Helvetic Airways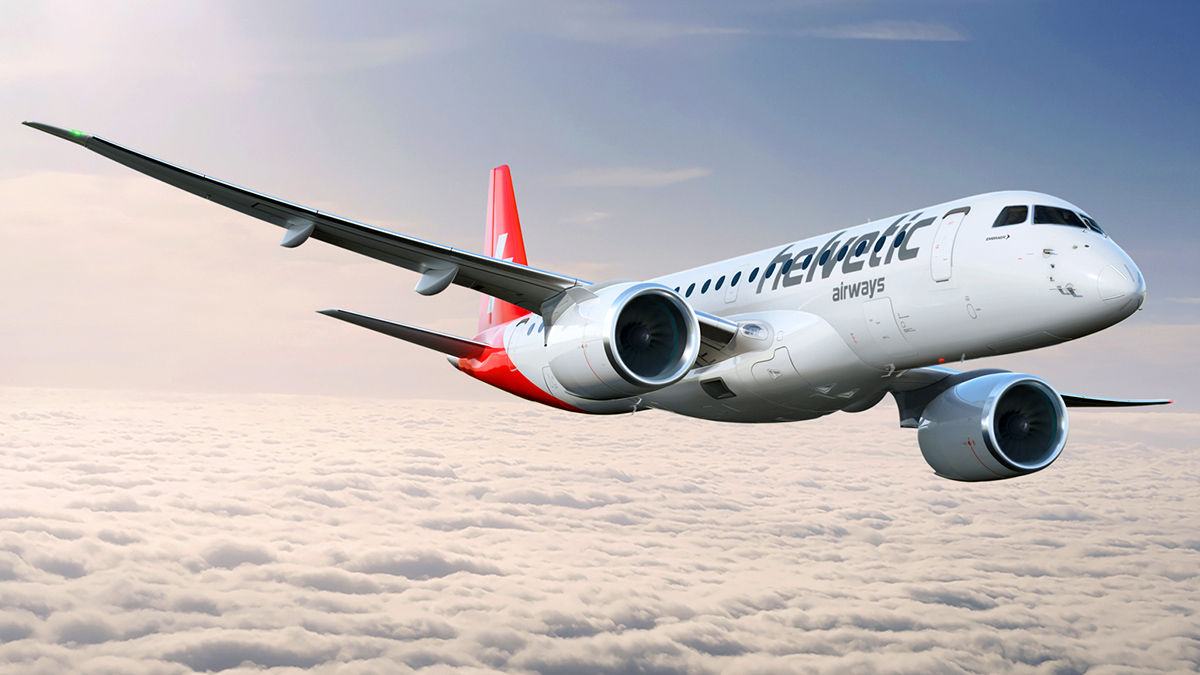 By: Maycol Vargas Source: Embraer
Amsterdam, June 24th, 2021 – The airline Helvetic Airways receives its first aircraft model E195-E2 from Embraer.
This is the first of four new aircrafts, model E195-E2, ordered from Embraer headquartered in São José dos Campos – São Paulo – Brazil. The company is expected to receive the other three jets by the end of July, later this year.
Who is Helvetic Airways?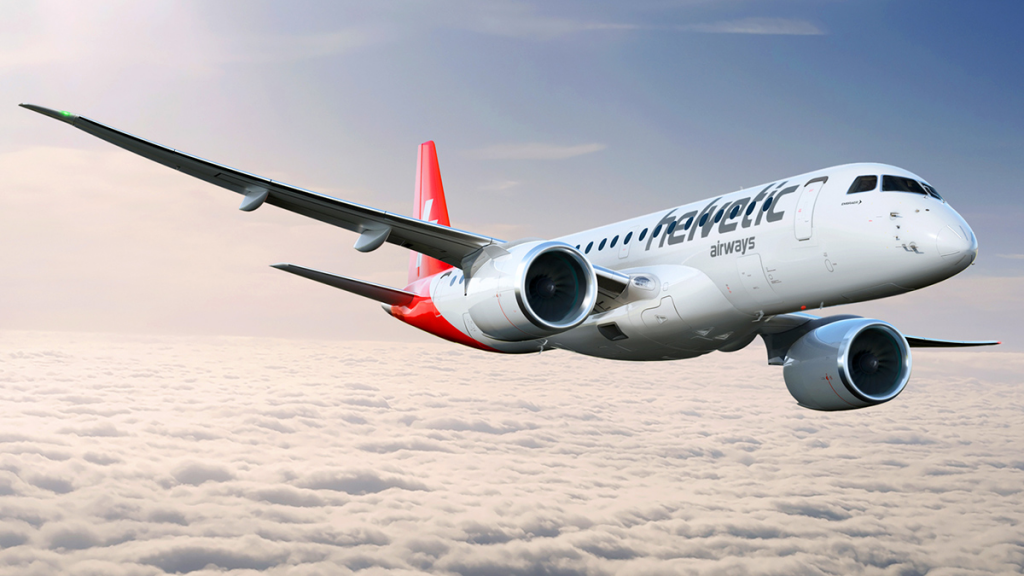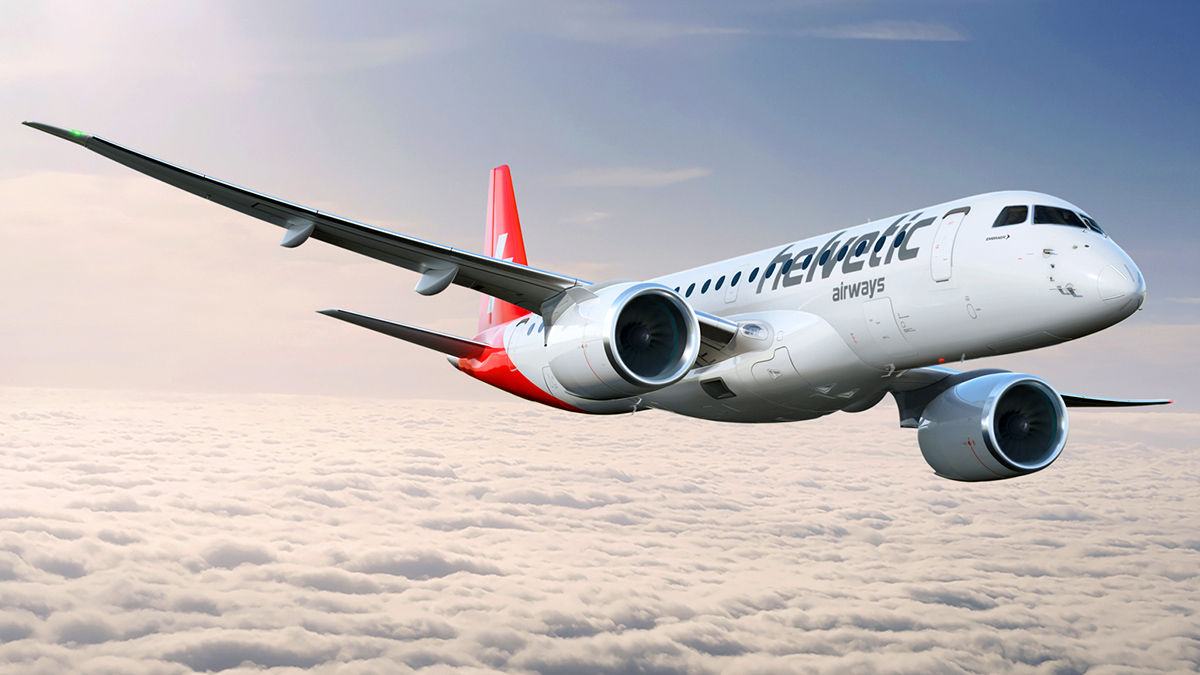 Helvetic Airways is a regional airline, headquartered in Kolen, Switzerland. Its fleet is stationed at Zurich airport, which is Switzerland's largest international airport and the main hub of Swiss International Air Lines.
The airline operates flights to destinations in Europe and North Africa, and scheduled flights on behalf of Swiss International Air Lines and Lufthansa, using its fleet of Embraer 190s and Embraer 190-E2s.
Helvetic Airways and Embraer
In 2018, the airline Helvetic Airways began renewing its fleet by ordering from Embraer twelve new E-Jets, eight of these were E190-E2 models, which are already in service, and four were E195-E2, which are conversions of the original order for the E190-E2 jets. In addition, the company has the right to purchase 12 additional aircrafts, allowing Helvetic Airways to adjust its growth plan in line with future market conditions. These new E190-E2s were purchased to replace five Fokker 100s and seven Embraer E190-E1.
Upon delivery of the three remaining E195-E2, the Swiss airline will own sixteen E-Jets in total.
Helvetic's choice of Embraer aircraft modifies the airline's fleet, making it extremely flexible for operations on routes within Europe. It is important to highlight that, due to the similarities between the E-Jets, the same qualifications are necessary for the crew and, with that, the Swiss company can organize itself by using three different models to meet demand variations, allowing maximization of its operational efficiency.
Helvetic Airways CEO Tobias Pogorevc in a news conference said: "With the delivery of the first of our four new Embraer E195-E2s, our fleet renewal is on plan to be completed by the end of July. The structural changes in the demand for air travel that have emerged in recent months vindicate the strategic choices we made back in 2018. With Embraer we have both the right types of aircraft and the right industry partner. Helvetic Airways now operates an optimal fleet mix in terms of capacity and sustainability. And as one of the leading E-Jet E2 operators in the world, Helvetic Airways will now be able to further strengthen its role as a Swiss airline in the European sky."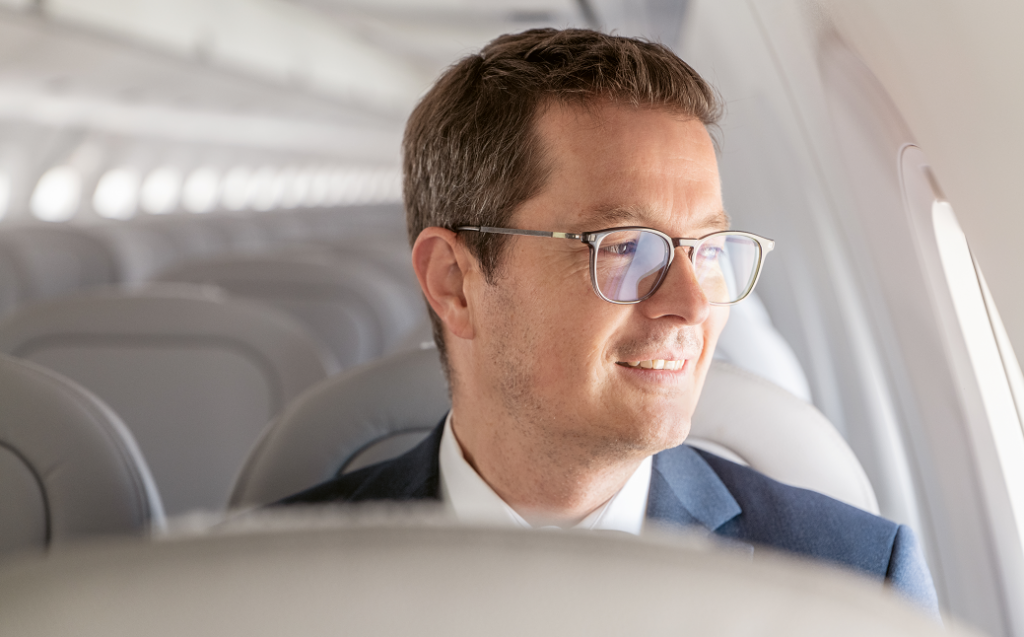 The President and CEO of Embraer Commercial Aviation, Arjan Meijer, spoke during an aircraft delivery event broadcast to Helvetic employees in Europe: "With the new E195-E2, Helvetic builds on its reputation as one of the most environmentally committed airlines in Europe. Not only does the aircraft burn 25% less fuel than its predecessor, its noise footprint is 65% smaller. The E2s are great news for communities near airports."
You can watch the Embraer E195-E2 video:
Getting to know the Embraer E195-E2

The E195-E2 jets have 134 seats, the E190-E2 110 seats and the E190 112 seats.
When we mention the term sustainability, Embraer's E195-E2 model numbers are impressive. Making a comparison with the previous generation E195, the E2 model features a 25% reduction in fuel consumption per seat. This represents a reduction in emissions of almost 3,000 tonnes of CO2 per year per aircraft. There were also 30% reductions in nitrogen oxide (NOX) emissions.
The E195-E2 model, as well as the E190-E2 model, is certified by ICAO Chapter 14, which is the most rigorous certification category dealing with the noise issue.
The good performance and consequently lower environmental impact of E195-E2 is something made possible due to its complex aerodynamics, its innovative wing design, new systems such as full fly-by-wire and the latest generation engines from Pratt & Whitney.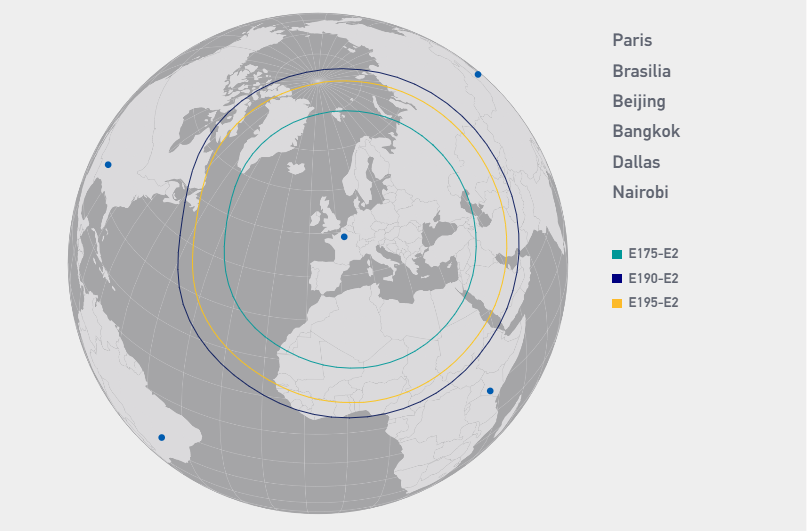 The E-Jets are very similar to each other. For this reason, pilots who fly using the first generation jets only need to complete one training, which lasts approximately two and a half days, to be qualified to fly the E195-E2 jets, eliminating the need for training in flight simulators.
The jet model E195-E2 is also used by other airlines such as KLM Cityhopper in the Netherlands, Azul in Brazil, Binter in Spain, Air Peace in Nigeria and Belavia in Belarus.
Maycol M. Vargas is an Aeronautical Engineer with a doctorate degree in Space Engineering and Technology and Eyesonbrasil correspondent.