Maintenance for Winter Matches start in the Summer
Plant science is key
Part V
by William Ralston source The Guardian
Amsterdam, June 19th 2021—The job can take its toll. Like goalkeepers, groundskeepers tend not to receive much credit when things go well, but are the first to be blamed if anything goes wrong. To Stones, it is a way of life rather than a job. "You don't become a groundsman, you're born a groundsman," he said.
If you were looking for somewhere to place a world-class sports pitch, inside Wembley stadium would be a bad choice. Standley likens his job to cultivating grass in a shoebox. Between September and March, the 50-metre-high stands cast a shadow across the turf. In these months, light levels within the stadium rarely exceed 12 micromoles, well below the 20 micromoles that grass typically needs to grow. Airflow at Wembley is also poor, said Standley. Without a breeze passing over it, grass becomes "lazy", as turf experts put it, and eventually it will keel over and die.
Standley has some pretty fancy tools to overcome these challenges. He uses a subsurface aeration system to increase moisture and oxygen levels in the the sand and composites that run 30cm below the surface, known as the "rootzone". To encourage the grass seedlings to grow, he also runs hot water through underground pipes to bring the temperature in the upper rootzone up to 17°C. Once the seeds have put out shoots, he rolls out lighting rigs and six gargantuan fans to simulate summer conditions. What looks like a normal patch of grass is in reality a "giant chemistry set," he told me.
For the Wembley surface to be in peak condition for the summer, major works have to be completed in winter. On 20 November 2019, in preparation for the Euros, it was time to begin reconstructing the pitch – replacing the top 6,000 tonnes of rootzone. London's natural soil is clay-heavy, meaning it doesn't drain well, so Standley brought in sand from Surrey to speed up drainage. Pitch reconstruction is an immense task, which only needs to be carried out about once every eight years. A team of 15 labourers worked in shifts 24 hours a day for three weeks, saving time and money by transporting materials to and from the stadium at night, when there is less traffic.
Once the new turf was laid, the grass took around 11 weeks to mature. (This also involves intertwining a small percentage of artificial grass into the surface, to help stabilise it.) Then, in March 2020, Uefa postponed the Euros to the following summer. It was a disappointment to Standley, but not a disaster. In November 2020, he renovated the pitch and began to test it, sending the results to Frith to interpret on behalf of Uefa. From February 2021, Frith began travelling to London to conduct his own tests.
Standley is expert at adjusting the Wembley pitch to make it work for other sports, such as rugby and American football. The latter is played in short bursts and requires "ultimate traction", he said. To allow players to change direction as quickly as possible, the NFL demands a hard pitch, somewhere between 90 and 100 gravities. To increase the hardness of the pitch, Standley's team will add around 30kg of extra weight to their mowers. With each cut, Standley can add roughly one gravity. To bring the pressure back down again, he'll turn to the Verti-Drain, a tool made of six spikes that poke into the ground, relieving the pressure by breaking up the soil. To give the American football players extra padding when they fall, Standley lets the grass grow slightly longer, to around 32mm.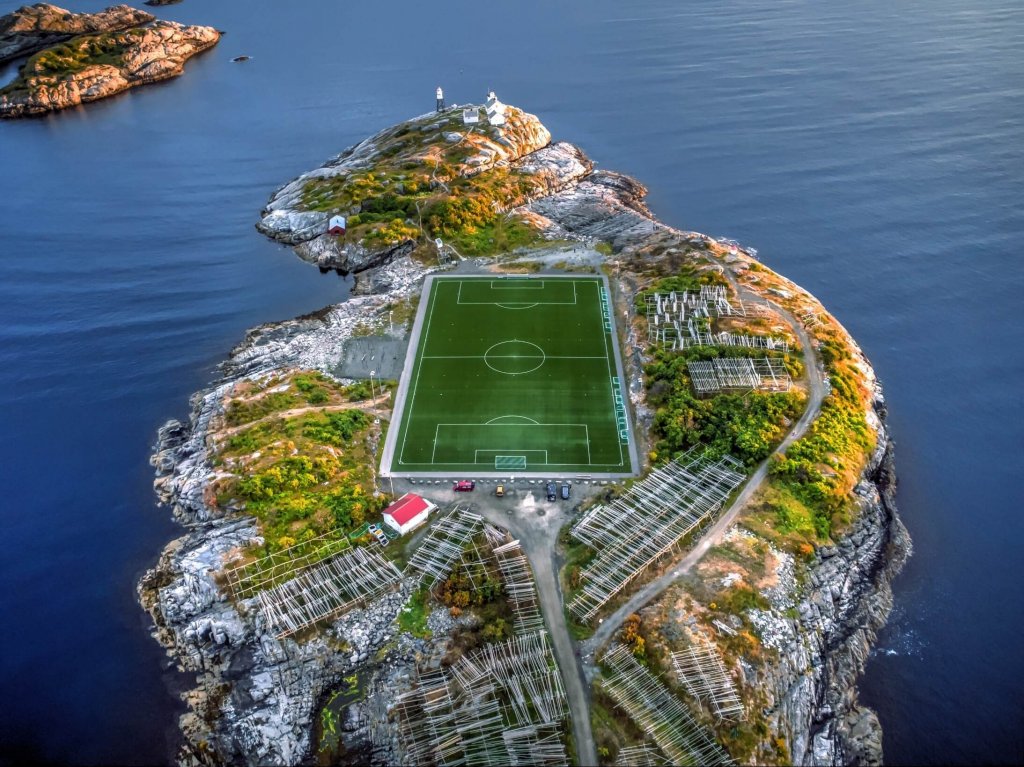 Seed breeders have cultivated thousands of different varieties to provide the ideal grass for each sport. They will spend sometimes as long as 15 years developing a new cultivar, and their strongest batches land on the desk of Dr Christian Spring at the Sports Turf Research Institute in West Yorkshire. STRI score the grasses on qualities such as "shoot density" (how thick the sward is) and "recovery'" (how quickly it recovers from wear). STRI carefully ranks each cultivar and publishes its findings in an annual booklet, which Standley calls his Bible.
Still, you couldn't turn Wembley into a cricket pitch or a grass tennis court. The soil is too sandy, so the surface will never be quite hard enough.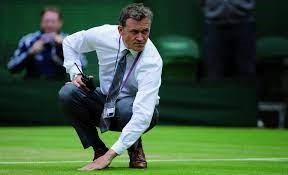 On an overcast afternoon, I headed to south London, where Neil Stubley, head of courts and horticulture at the All England Lawn Tennis Club, was preparing the courts for the Wimbledon tennis championships. When the first ball is hit at the end of June, the Wimbledon courts will be twice as hard as Wembley when the NFL is in town.
Like Calderwood, Stubley studied at Myerscough College, where he was taught that plants must always be healthy, well watered and well fed. "Then you come into tennis and you roll the bejeezus out of it, you stop feeding it and you stop watering it," he told me. To produce the best grass court, Stubley must find the balance between life and death.
Upcoming Part VI
William Ralston is a free lance journalist