Flying car completes its first inter-city flight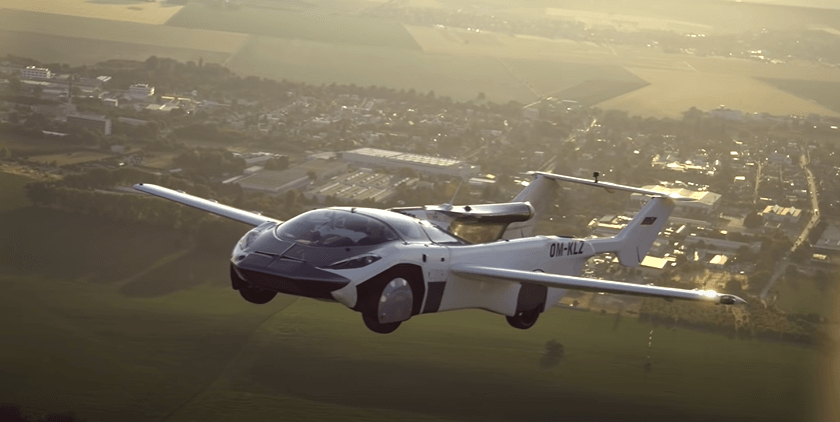 By: Maycol Vargas Sources: BBC e Klein Vision
Amsterdam, July 1st, 2021 — The AirCar, a dual-mode prototype car-aircraft from Klein Vision, came closer to commercial production this week, reaching an important development milestone: a 35-minute flight from the International Airport of Nitra to Bratislava International Airport on June 28, 2021.
The AirCar, under the Klein Vision patent, completed its 142nd successful landing in Bratislava at 6:05 am. After landing, with the simple push of a button, the aircraft was transformed into a sports car, a process that took less than three minutes. The prototype was driven by its inventor, Professor Stefan Klein and its co-founder, Anton Zajac, to the center of Bratislava, reducing conventional travel time by a factor of two.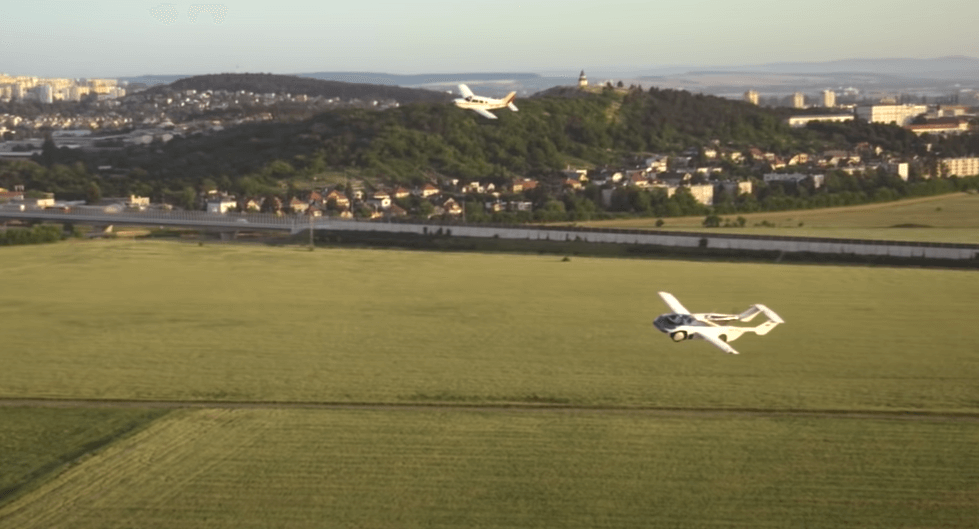 Dr. Branko Sarh, Boeing Co. Senior Technical Fellow said: "Professor Stefan Klein is the world leader in the development of user-friendly Flying Cars. The automated transition from road vehicle into an air vehicle and vice versa, deploying/retracting wings and tail is not only the result of pioneering enthusiasm, innovative spirit and courage; it is an outcome of excellent engineering and professional knowledge,"
It is possible to watch the AirCar flight:
AirCar Prototype 1
The Prototype 1 is equipped with a 160HP BMW engine with fixed propeller and a ballistic parachute. Under the supervision of the Civil Aviation Authority, the AirCar completed more than 40 hours of test flights, including steep 45-degree turns and stability and maneuverability tests. AirCar Prototype 1 flew at 8200 feet (2.5 km) and reached a maximum cruise speed of 190km/h (103kt).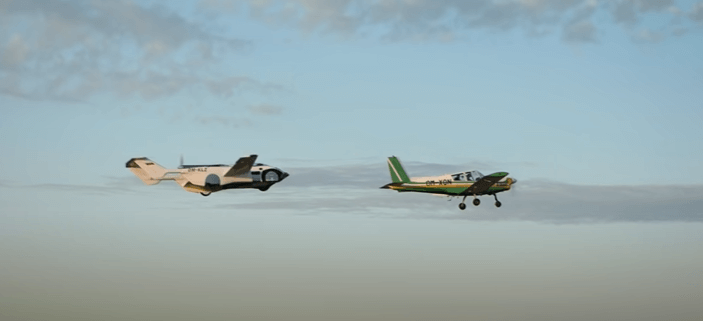 AirCar Prototype 2
The AirCar Prototype 2 will be the pre-production model. It will be equipped with a 300HP engine, receive EASA CS-23 aircraft certification and an M1 road permit. With its variable pitch propeller, the Prototype 2 is expected to have a cruising speed of 300km/h (162kt) and a range of 1000km (621 miles).
The Experience
Professor Klein described the experience as "normal" and "very pleasant". In flight, the prototype reached a cruising speed of 170 km/h and it is prepared to carry up to two people, having a combined weight limit of 200 kg (31 stones). The great disadvantage of the model is that, when compared to drone-taxi prototypes, the AirCar does not have vertical take-off and landing capability, that is, it needs a runway.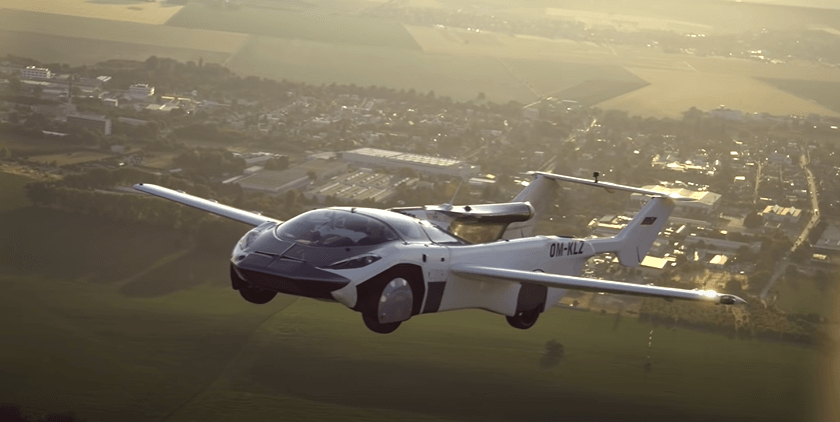 Market
Expectations are high for the new flying car market, a concept that has long been heralded as the transportation of the future. In the year 2019, consultant Morgan Stanley predicted that the sector could be worth $1.5 trillion (£1 trillion) by 2040. Michael Cole, chief executive of Hyundai Motors Europe, at an event on the 29th June, called the concept "part of our future".
Klein Vision, the company behind the AirCar, said the entire cost of production and development did not reach €2milions in investment (£1.7m). Klein Vision consultant and investor Anton Zajac commented that attracting a small percentage of global airline or air taxi sales would be enough for a huge success.
Anton Zajac said: "There are about 40,000 orders of aircraft in the United States alone, and if we convert 5% of those, to change the aircraft for the flying car – we have a huge market."
A New Era
Professor Klein, on his post-flight in Bratislava, said: "This flight starts a new era of dual transportation vehicles. It opens a new category of transportation and returns the freedom originally attributed to cars back to the individual.". Anton Zajac, Klein Vision co-founder adds: "AirCar is no longer just a proof of concept; flying at 8,200ft at a speed of 100kt, it has turned science fiction into a reality."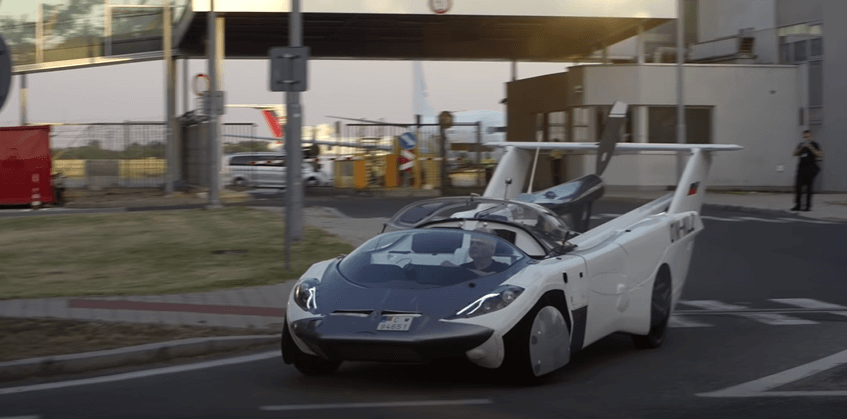 Senior researcher in avionics and aircraft at the University of the West of England, Dr Stephen Wright, described the AirCar as: "the lovechild of a Bugatti Veyron and a Cessna 172".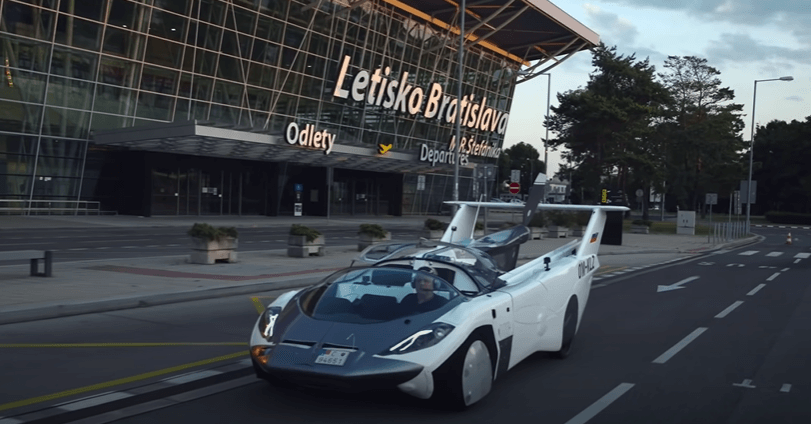 Dr. Wright also said: "I have to admit that this looks really cool – but I've got a hundred questions about certification. Anyone can make an airplane but the trick is making one that flies and flies for the thick end of a million hours, with a person on board, without having an incident. I can't wait to see the piece of paper that says this is safe to fly and safe to sell."
Maycol M. Vargas is an Aeronautical Engineer with a doctorate degree in Space Engineering and Technology and Eyesonbrasil correspondent.