Rio projects biggest cruise season in 20 years and raising $26 million in January
Brazil lives with a "seesaw" in the maritime cruise market in The Country. The numbers involving this market rise and fall sharply, influenced by legal uncertainty and high costs so that ships can dock at Brazilian ports. In the case of Rio de Janeiro, the largest national tourist showcase, the 2019/2020 cruise season will record the largest number of international cruise ships in the last 20 years. This January 2020 alone, the expectation is that passenger movement could inject more than US$ 26 million into the regional market.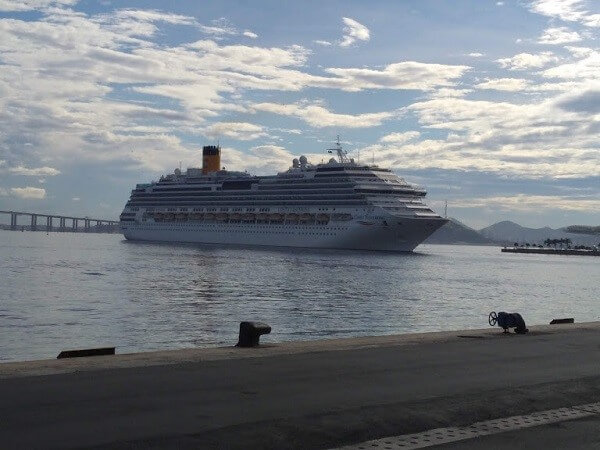 From October 2019 to April 2020 112 moorings are projected at the port of the state capital carried out by 37 ships, 27 international and 10 national. Eight of them arrive in Rio de Janeiro January for the first time. Last season (2018/2019), Pier Mauá received 100 moorings, with an average of 380,000 tourists, between passengers and Crew. For this season there was an increase of 12 moorings, the number of ships increased by 10 and the forecast of tourists on the boarding, disembarkation and from 380,000 to 425,000, representing a 12% increase in compared to the previous season.
Pier Mauá will be busy
Day 21 pier will be busy. With three simultaneous vessels, the site will have in addition to the Sovereign, the MSC Magnifica and the international Silver Whisper. The cruise MSC Magnifica is 41 days, only one way from Barcelona to Ushuaia, with the "New Year". The itinerary began on December 23, 2019 and ends on February 2, 2020. Silver Whisper brings almost 500 tourists a 21-day, one-way cruise from Fort Lauderdale – Florida to Buenos Aires – Argentina. On the 23rd the Pier has two vessels, the Costa Pacifica and the international Balmoral that has the flag of Bahamas. The Balmoral is conducting a 70-day, round-trip cruise of the Exploration of America of the South. He left Southampton in England on 6 January and returns to the European continent on 16 March.