Airbus and the Sustainable Aviation Fuel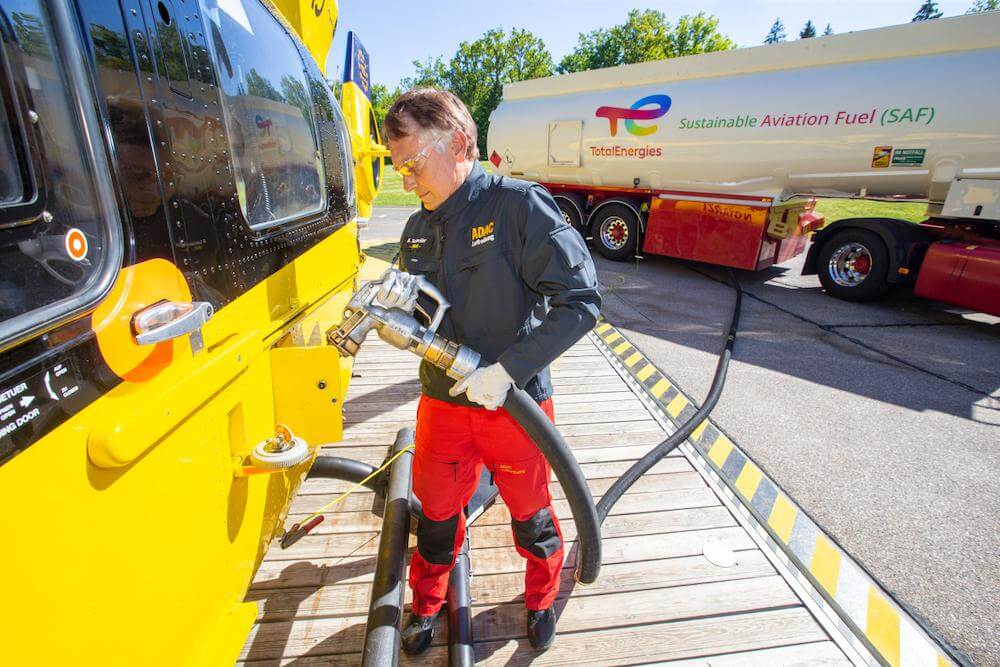 By: Maycol Vargas Source: Airbus e Asian Aviation
Amsterdam, June 9, 2021 — Airbus Helicopters has called on all aviation industry stakeholders to join the Sustainable Aviation Fuel Users Group (SAF).
Through the creation of a Sustainable Aviation Fuel user group, Airbus Helicopters is trying to bring the industry together to boost the implementation of biofuels.
Airbus, which is a pioneer in the civil turbine helicopter market, is calling on all major stakeholders to join this initiative, which aims to reduce the negative impact of aviation on citizens' lives and in the environment.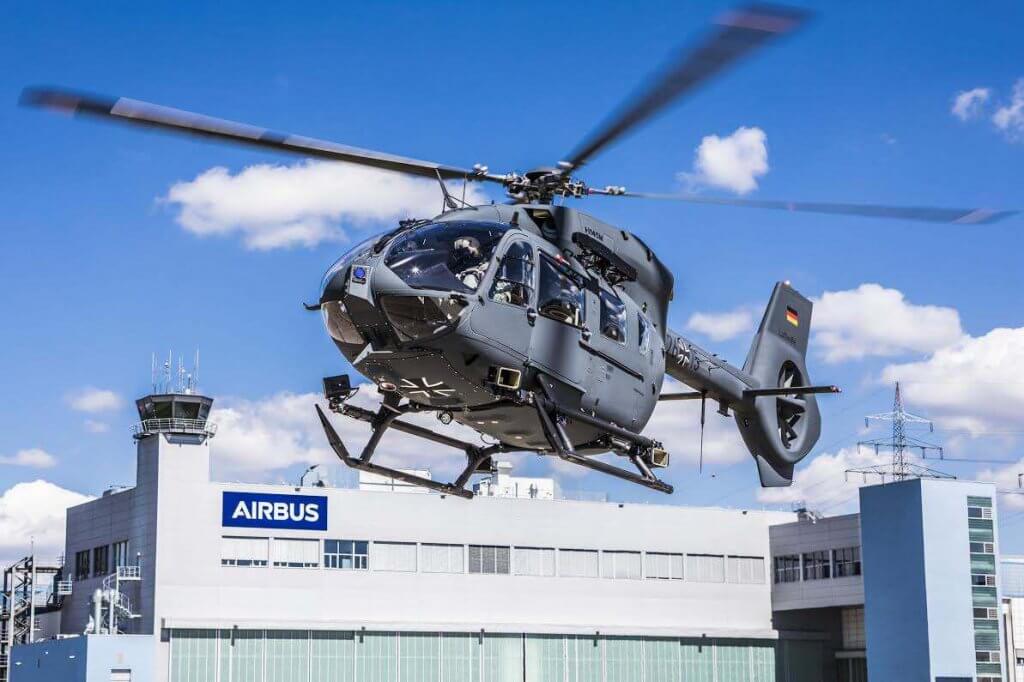 Along with the SAF User Group, Airbus Helicopters intends to face the challenges still present in the use of biofuels. The company, in cooperation with all fields of aviation, proactively seeks to support the industry's commitment in reducing CO2 emissions. With this purpose, the SAF user group intends to work collectively, aiming at accelerating the use of SAF kerosene mixtures, in order to pave the way for a 100% sustainable future.
Stefan Thomé, Executive Vice President, Engineering and Chief Technical Officer of Airbus Helicopters, said:
We welcome all helicopter operators, engine manufacturers, fuel system suppliers, energy companies, fuel providers, handling companies, and all other stakeholders in the industry willing to pioneer sustainable aerospace with us."
About SAF
SAF reduces CO₂ emissions due to the use of residual/waste materials such as used vegetable oils and fats. As a consequence, the fuel has no negative impact on agricultural food production. The use of biofuels presents the same performance and safety conditions as conventional fuels, which has made them well-established levers for CO₂ reduction in the aviation industry.
Decarbonization
Airbus is committed to leading the decarbonization of the aerospace industry for aircraft, satellites and launch vehicles. The company also defines itself as actively committed to achieving sustainable air travel for future generations. This commitment towards decarbonization is of the entire industry, including carbon neutral growth, a project already started in 2020, as well as a 50% reduction in CO₂ emissions. Currently, all helicopters manufactured by Airbus are certified to operate with a mixture of up to 50% SAF in their fuels.
Rescue helicopter flies with SAF
The Airbus H145, a rescue helicopter, operated by the German non-profit organization ADAC Luftrettung, had its Arriel 2E engines ceremonially refueled with biofuel, a type of SAF, at the air rescue station at Harlaching Clinic in Munich, in the presence of the Foundation's board of directors ADAC, as well as the executive directors and senior management of ADAC Luftrettung, engine manufacturer Safran Helicopter Engines, helicopter manufacturer Airbus Helicopters and energy company Total Energies. With this achievement, the Airbus H145 reaches a milestone in international aviation as the first rescue helicopter to fly on sustainable aviation fuel.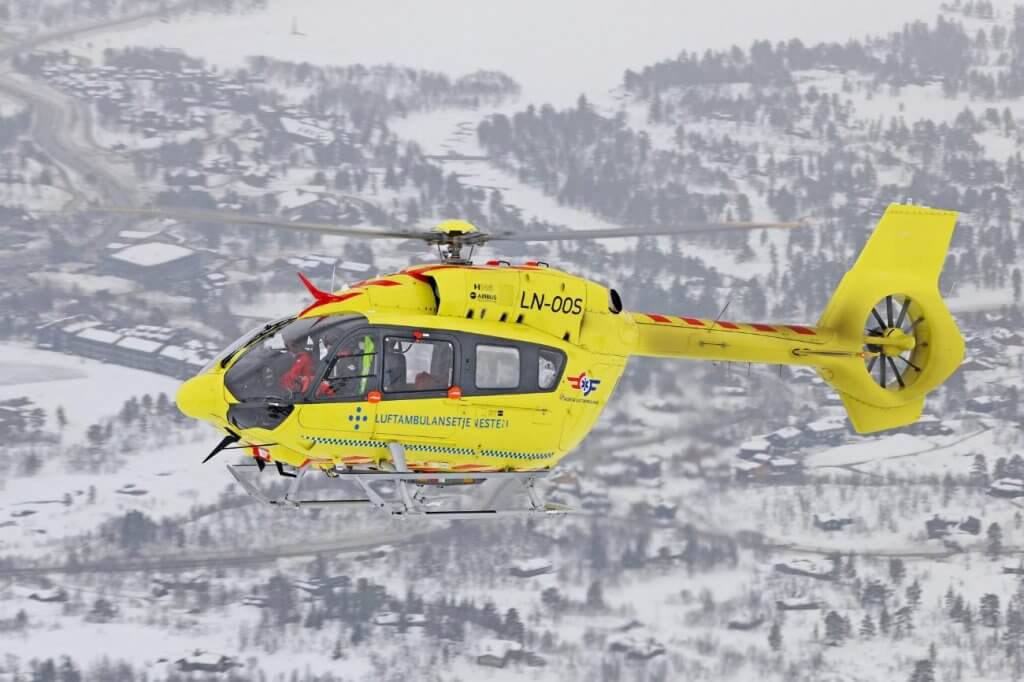 These companies working together intend to be a driving force in the decarbonization of helicopter flight, developing alternatives to conventional aviation fuels.
The biofuel used in the H145 helicopter is second-generation, which reduces CO2 emissions by up to 90 percent compared to its fossil equivalent. The fuel, which were used on this first flight in Munich, was produced by Total Energies at its facilities in France from used cooking oil. With this SAF, the ADAC Luftrettung fleet could achieve a 33 percent reduction in CO2 emissions, which, considering more than 50,000 rescue missions and more than 3.3 million kilometers flown per year, correspond to a reduction in CO2 emissions of about 6,000 tons of CO2.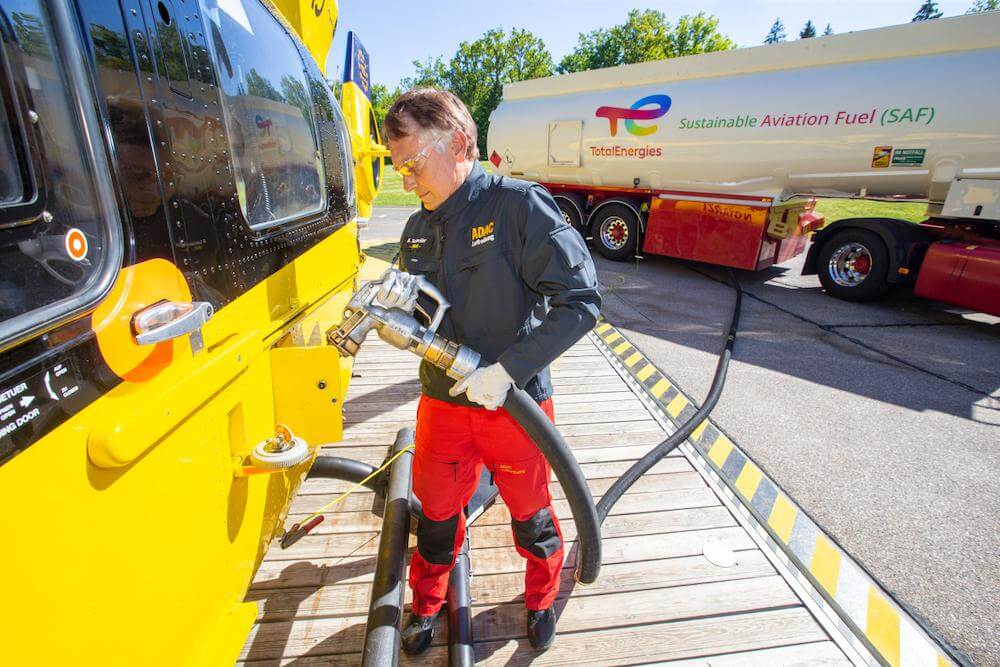 ADAC Luftrettung directors and Safran Helicopter Engines, Frédéric Bruder and Franck Saudo, have signed a long-term agreement regarding SAF. The goal is to increase the proportion of biofuel mixing to up to 100 percent in the coming years. Another important detail is the promotion of synthetic e-fuels, also known as Power-to-Liquid (PTL), another drop-in alternative to fossil fuels. PTL refers to the generation of liquid fuels produced from electricity from renewable sources, which, together with the use of biofuels, will allow aviation to move closer to climate-neutral aviation.
The CEO of the ADAC Foundation, Dr. Andrea David, an institution that belongs to ADAC Luftrettung, says: "For us, the Sustainable Aviation Fuel pilot project is a first big step on the way to a climate-neutral ADAC Foundation and air rescue service, and our contribution as a non-profit organization to achieving the climate protection goals of Germany and Europe."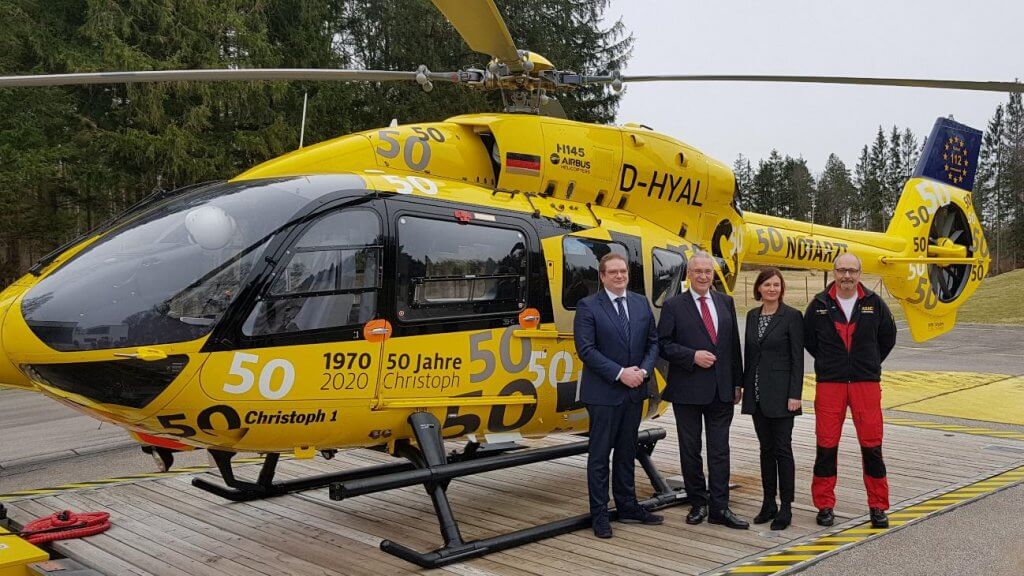 Frédéric Bruder, the managing director of ADAC Luftrettung, said: "We want to be a pioneer in reducing CO2 in emergency medical services with environmentally friendly kerosene. This means we must also develop air rescue technologically so that the use of SAF is future-proof in the longer term. To achieve this, we have strong partners at our side. Importantly, SAF is an officially approved fuel, which means that flight and patient safety remain at the highest level."
Maycol M. Vargas is an Aeronautical Engineer with a doctorate degree in Space Engineering and Technology and eyesonbrasil correspondent.